Employment
We provide:
     • above-minimum wages
     • lunches
     • transportation
     • worker supplies
     • job readiness workshops & job skill development
     • job coaching
     • employment retention
     • financial empowerment
     • opportunities to obtain temp-to-hire positions through partnerships with local employers
     • support services
Job assignments may include:
     • general labor
     • moving
     • landscaping / water harvesting / buffelgrass removal
     • construction cleanup
     • light manufacturing / assembly
     • data entry / administrative
     • retail / restaurant
     • janitorial / housekeeping
---

---

---
Meet Beverly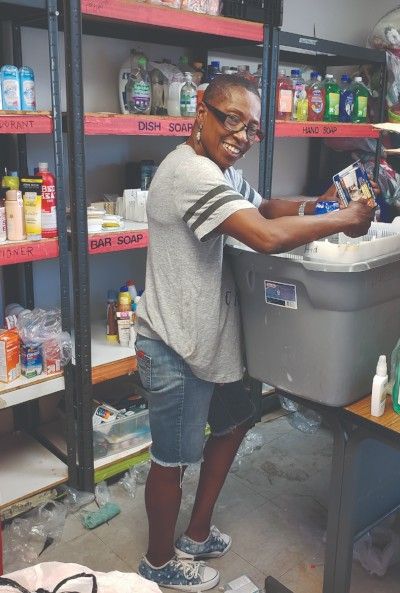 Six years ago, she spent five years shut-out from the world around her and lost six family members who passed away within four years, including her own daughter.
Now, with the help from Primavera Works, she works full-time for TUSD, is the guardian of her 16-year-old granddaughter, and supports two additional adult grandchildren.
She volunteers at Primavera and believes in her late mother Lulu's philosophy, "Life isn't guaranteed, so get up and do; clean up, go to work, pay your bills, and always help people."
---
PRIMAVERA WORKS, established in 1996, is a social enterprise of the Primavera Foundation.