TISHA R. TALLMAN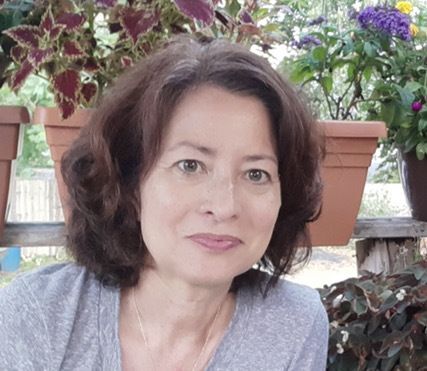 Tisha R. Tallman, CEO of Primavera Foundation, comes to the Primavera Foundation with 17 years of executive experience in national, regional and state non-profit organizations advocating for individuals, families and communities at the intersection of poverty, homelessness and race/ethnicity.
Tallman, an attorney with an MBA, has served as a legal and public policy advocate, and a direct services program manager in these roles, litigating in federal and state courts, and testifying, speaking, and writing on a number of public policy issues throughout the southeast. In addition, she has experience creating programming, and installing information systems and performing operations management. As a spokesperson, she has been quoted and appeared in many media outlets including: BBC Radio; Japanese print media outlets; Mexico City newspapers and radio; MSNBC; CBS Evening News; Fox News; Court TV; NPR; Washington Post; New York Times; Time Magazine; and, local media outlets throughout the United States. She is also a published author of opinion-editorials and journal submissions.
In these prior positions, she attended a number of international and national events, and conferences including: the APEC (Asian Pacific Economic Cooperation) CEO Summit in Lima, Peru at the beginning of the global financial crisis; The Americas Competitiveness Forum; the Harvard Civil Rights Project discussion post-Gratz and Grutter U.S. Supreme Court decisions; Independent Sector Public Policy Action Institute; the community reception for United States Supreme Court Justice Sonya Sotomayor; and, was a panelist at the Global Peace Convention along with former Central American presidents.
Tallman also served as a fellow and public policy analyst for a think tank on the intersection of race/ethnicity and poverty. In this capacity, she worked on public policy issues and initiatives, participated in a roundtable discussion at the Aspen Institute, and attended the United Nations World Conference Against Racism in Durban, South Africa as an NGO delegate.
Tallman has served on a number of boards, commissions, committees and roundtables. The commissions and committees were made at the request of: the White House under former President Obama; former President of Mexico Vicente Fox; a former Governor; and, a former Mayor. She has also received a number of awards, honors and recognitions including, but not limited to: Inspiring Woman Award by the WNBA's Atlanta Dream; NFL Hispanic Heritage Leadership Award by the Atlanta Falcons; YWCA Woman of Achievement; Regional Advocate of the Year by the U.S. Department of Commerce, MBDA; 100 Most Influential Atlantans by Atlanta Business Chronicle; Game Changer Award by Spelman College; Superwoman by Atlanta Tribune; and, her team received the OHTLI Award by the Mexican Government.
Tallman has a B.A. in Political Science, B.A. in Journalism & Mass Communication from the University of Iowa; J.D. from the University of Iowa College of Law with distinction; MBA from Emory University Goizueta Business School with honors; and, certifications in coding and blockchain technology.
A native Iowan born to a Mexican-American mother and a Caucasian father, she comes to Tucson via Atlanta, Georgia and Minneapolis, St.Paul, Minnesota. She enjoys spending time with family and friends, running, and drawing.