CHRISTOPHER DUSSAULT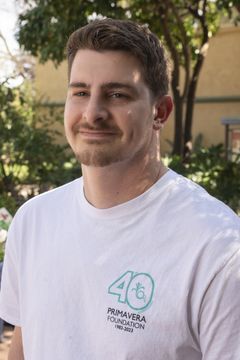 Director of Facilities Management
Christopher Dussault joined Primavera Foundation in October 2017 as a maintenance technician and a little over a year later was promoted to director of facilities management.
Before joining Primavera, Chris worked in transitional housing for homeless veterans for many years. It was here that Chris found his passion for giving back to the Tucson community. At Primavera, Chris has realized the deeper impact he can have in the community through his work in affordable housing.
In his role as director, Chris has led multiple property renovations, including projects at the Men's Shelter and the historic Alamo Apartments. He has also assisted in the logistics and rollout of the new Primavera Resource Center. Under Chris' direction, the facilities department continues to carry out the organization's mission and establishes and maintains dignified, affordable housing for all who need it.