CELIA MENDIVIL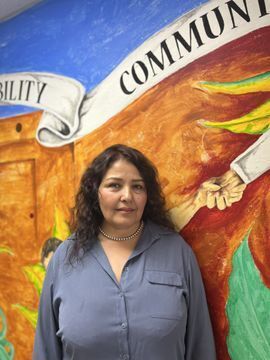 Director of the Homeownership Program
Celia Mendivil is the director of the Homeownership and Financial Capability program at Primavera Foundation, where she has worked for the past 22 years. Over the years, she has served her community by providing a variety of services, including financial capability and homeownership courses, financial coaching and housing counseling.
In her current position, Celia oversees programs such as "Her Family," a financial empowerment class for single mothers and their children; "Mis Abuelitos," financial success services for grandparents and their grandchildren; and the "Siemer Project," which provides assistance outside of school to help students succeed.
Celia has been in Tucson for over 35 years. She has a certificate in business and administration from Pima Community College, is a HUD-certified housing counselor, and has completed certification in homeownership and community lending through studies with NeighborWorks America. She graduated from Hogan Real Estate School and also worked previously in the lending field in Hermosillo, Sonora, Mexico.
Outside of work, Celia enjoys gardening and tending to her growing family.