ELIZABETH FRIMAN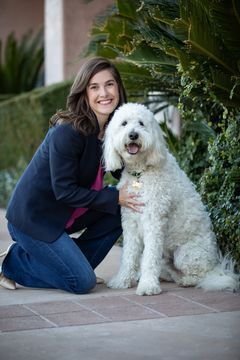 Elizabeth Noble Rollings Friman dedicates her law practice to counseling clients on estate planning and trust administration, wealth management and other elder law matters. A third-generation Tucsonan, she leads the Fleming & Curti practice along with her fellow lawyers and staff. Elizabeth frequently speaks on current elder law and estate planning topics, including charitable gift planning, diminished capacity and estate planning, representation of fiduciaries, and best practices for trustees managing special needs trusts.
Elizabeth is a member of the Special Needs Alliance, an invitation-only national organization comprised of attorneys dedicated to the practice of disability and public benefits law. She serves on the Primavera Foundation Board of Directors, as well as the board for Jewish Philanthropies of Southern Arizona. She is past president of the Planned Giving Roundtable of Southern Arizona and Blanche Johnson Affordable Housing (a HUD Section 202 program) and former vice president and treasurer of the Arizona chapter of the National Academy of Elder Law Attorneys.
Elizabeth earned her law degree from the University of Arizona after earning a bachelor's from Connecticut College. Her law office is canine-friendly, which means that her goldendoodle, Duncan, often joins her at the office. Outside of work, Elizabeth enjoys gardening, grilling, hiking and paddle boarding with her husband, Doug.