OUR STORY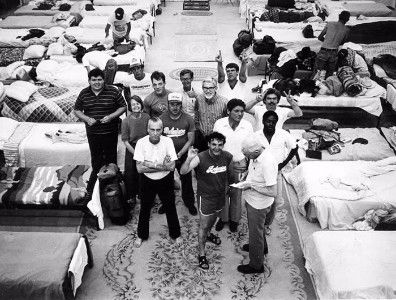 The Primavera Foundation began as a response to the growing numbers of homeless individuals on the streets of Tucson, Arizona. In 1983, Gordon Packard and Nancy Bissell organized a large group of volunteers to begin the St. Martin's Soup Kitchen. Their guiding principle was that every individual has intrinsic worth and deserves to be treated with respect and compassion. Shortly thereafter, the neighborhood where the Kitchen was located filed a lawsuit to shut down the Kitchen. The court challenge went all the way to the Arizona Supreme Court and St. Martin's was ultimately ordered to close. From that experience, Nancy and Gordon moved on to renovate Pueblo Court into supportive housing for the seriously mentally ill, and they raised money to build the Primavera Men's Shelter, which still provides shelter to up to 100 men each night, 365 days per year.
Advocacy and social change are also at the forefront of Primavera's work and mission. In 1988, Primavera worked with the Arizona Justice Institute to file a complaint with the Federal Home Loan Bank (FHLB) against Western Savings and MeraBank for alleged discriminatory lending practices. Both institutions agreed to provide $100 million for low-interest loans in designated low- and moderate-income neighborhoods in Tucson and Phoenix. Then, in 2008, Primavera worked with a group of organizations, including Arizonans for Responsible Lending and the Southwest Center for Economic Integrity, to defeat Proposition 200. Prop. 200 was a citizens' ballot initiative that would have made charging triple-digit interest rates on payday loans permanently legal in the state of Arizona. Even though the payday loan industry outspent opponents by a ratio of 64-1, voters defeated the initiative. In 2010, the ability to charge over 36% interest for payday loans was no longer permitted.
Primavera has expanded its services and advocacy work to include: drop-in centers to provide respite and assistance to homeless or impoverished community members; emergency shelter housing for families; workforce development programs that help people develop job skills, search for, and find/return to work; day labor opportunities for work through our own temp agency, Primavera Works, a social enterprise; supportive services for military veterans and their families; rental housing that provides stable, temporary and/or long-term, affordable solutions to the community's lack of affordable, safe housing; financial education programs, home ownership and mortgage foreclosure prevention workshops that help families work toward financial security; neighborhood revitalization programs that help neighborhoods become communities of choice; water harvesting services; and proactive community engagement that provides communities with sustainable solutions to issues.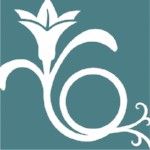 The Squash Blossom
One understanding of the word Primavera is spring. The squash blossom logo is a reflection of spring; of renewal, of rebirth, and of new beginnings. Our name and our logo reflect the purpose of all of our programs, including both direct services, and community building and organizing, to proclaim the humanity and worth of every individual. We believe that every person has the right to start again from a safe place and with adequate support. For those who find they are struggling with homelessness and poverty, Primavera's programs offer that place.
---
OUR HISTORY: Highlights Through the Years
[In-Progress]
Early 1980's

Gordon Packard and Nancy Bissell establish St. Martin's soup kitchen, sponsored by the Episcopal Diocese of AZ and located on South Sixth Avenue. Hundreds of community volunteers assist with the daily meal service. St. Martin's is closed by a neighborhood lawsuit appealed all the way to the Arizona Supreme Court.

1984

Gordon and Nancy form the Primavera Foundation "to address the systemic causes of homelessness through education, advocacy, and model programs."

1985

Primavera renovates Pueblo Court, a condemned South Tucson Motel, with the help of homeless workers. The facility opens, and becomes a nationally recognized supportive housing program for the chronically mentally ill.

1986

Relief and Referral storefront hospitality center opens, offering a mail/message service just as the Post Office moves its general delivery location away from downtown. R&R becomes a "home base" and comfort station for people surviving on the streets, offering storage space, food boxes, clothing, blankets, referrals, and other necessities.

1987

Primavera opens its Men's Shelter on South Benson Highway after considerable community controversy. Soon after the facility opens, crime in the neighborhood declines and former neighborhood adversaries begin to support the program.

1988

Primavera works with the Arizona Justice Institute to file a 500-page complaint with the Federal Home Loan Bank under the national Community Reinvestment Act against Western Savings and MeraBank for alleged discriminatory lending practices. The complaint is withdrawn when the two institutions agree to provide $100 million for low interest loans in designated low- and moderate-income
neighborhoods in Tucson and Phoenix.

1989

The Men's Emergency Shelter, originally furnished to house 50 men, is expanded to accommodate 100 men.

Five Points Apartments opens through grants from the Gannett Foundation and City of Tucson Community Development Block Grant funds. The program offers 28 units of affordable housing, full supportive services, meals prepared and served by community volunteer teams, and one of the nation's first "transitional dollars" savings programs whereby rents are capped and excess earnings set aside for participants' future needs.

1990

The innovative Primavera Builders program is launched and completes work on affordable houses for impoverished families while providing training to homeless men and women in several construction trades. The Primavera Builders program won national recognition for its training, housing production and affordable homeownership successes.

1991

Primavera Board and staff members are arrested with other activists during the annual homeless camp-out in front of the federal building, staged for several years to protest the inadequate governmental response to homelessness.

1992

The second story of the Alamo administration/R&R building is reopened as affordable Single Room Occupancy housing for employed homeless men. The program initially accommodates up to 14 residents.

1993

Primavera Builders and Primavera Services separately incorporate. Gordon Packard and Nancy Bissell end their ten-year service as the organization's volunteer Executive Directors. Primavera hires its first paid Executive Directors, Karin Uhlich, for Primavera Services, and Don Chatfield, for Primavera Builders. Primavera acquires and renovates Las Casitas, a 12-unit complex of two-bedroom apartments made available as affordable family rental housing under the HOME and RTC programs.

1994

The U.S. Department of Housing and Urban Development recognizes Primavera for its innovative services to the homeless.

1995

Primavera helps to spearhead protests over the City's demolition of the long-time homeless community camped at the base of "A" Mountain. The protests lead to the establishment of a homeless camp protocol team comprised of City officials and homeless advocates to help avert wrongful evictions of peaceful camps.

1996

Primavera Services opens Casa Paloma, a hospitality and 9-bed transitional housing program for unaccompanied homeless women. Integral support for the new program is provided by Kristie Graham, a former Five Points volunteer, and her Amazon Foundation for women and girls. Primavera receives its Community Housing Development Organization (CHDO) status from the City of Tucson.

1997

Primavera Board/staff are arrested while protesting to prevent the demolition of a homeless camp at Ajo and I-10. The arrests bring communitywide attention to the plight of camp residents, their positive relations with the surrounding neighborhood, and the City's failure to adhere to agreed upon protocol for handling homeless camps.

1998

Primavera Services launches Primavera Works with a national demonstration grant from the Charles Stewart Mott Foundation. Primavera Works replaces the Job Connection as the agency's innovative day labor and transitional job placement service, whereby workers can be placed with area businesses by the day, week or temp-to-hire.

2000

Primavera Builders receives the Best of the Best Award from the U.S. Department of Housing and Urban Development for excellence in affordable housing and historic preservation. Two vacant rooms in the Alamo building are converted to become the Blue Door Voucher Store, dramatically expanding Primavera Service's distribution of free clothing and household items to homeless individuals and families in conjunction with the Relief and Referral Program.

2001

The Jim and Vicki Click Primavera Builders Training Center opens. The 12,000-square-foot center offers expanded classroom instruction space, specially equipped shop space for skilled trades training courses, and private case management offices for trainees and family homeownership counseling sessions.

2002

Primavera receives the Employer of the Year Award from the Arizona Department of Economic Security for helping homeless and at-risk youth move into livable wage jobs. The Ford Foundation/Aspen Institute recognize Primavera for its national leadership role in day labor programming.

2003

Primavera Builders, Primavera Services and The Primavera Foundation, Inc. complete a merger and operate under the name The Primavera Foundation, Inc. The organization continues the same direct services and advocacy for the Tucson community.

2004

The newly merged Primavera Foundation hires a new Executive Director, Peggy Hutchison, and strengthens its relationship with NeighborWorks® America through joining the NeighborWorks® Multifamily Initiative.

2005

Primavera is chosen from more than 500 applicants to be the lead agency in the U.S. Department of Labor funded Prisoner Re-Entry Initiative. Through this grant, Primavera partners with several agencies to offer employment and other services to people recently released from prison through the Prisoner Re-Entry Partnership (PREP).

2006

The millionth meal is served at Primavera Men's Shelter by volunteer meal teams. The Community Foundation for Southern Arizona awards Primavera the 2006 Achievement Award in the area of Impact for its Casa Paloma drop-in hospitality and transitional housing program for homeless, unaccompanied women.

2007

Primavera's Endowment surpasses the $1 million milestone. Traveler's Aid Society of Tucson merges with The Primavera Foundation, dramatically expanding programs and the number of affordable housing units offered. New programs include: Women In Transition, Catalina House, Greyhound Family Shelter, CASA, CASA II, Bridges, Transitional Housing for the Disabled, Eviction Prevention, motel vouchers, and Mobile Outreach. Primavera's HomeOwnership Program receives the HSBC North America Annual Café Award for Excellence in Program, including assisting 105 families in purchasing their first home. Primavera launches several new prisoner re-entry advocacy projects, including restoration of the right to vote and community forums on prisoner re-entry.

2008

Primavera completes the Historic Alamo Preservation Project, restoring Tucson's first motor hotel, which provides affordable housing for single men. Primavera's new Neighborhood Revitalization Project, a partnership with the City of South Tucson and Pima County, is launched. The Project includes owner-occupied rehabilitation of older, distressed homes as well as replacement housing for homes that are unsafe and too costly to rehab. Primavera receives the Most Valuable Partner Award from the U. S. Department of Housing and Urban Development Office in Phoenix for supporting HUD's Initiative of Strengthening Families.