OUR STORY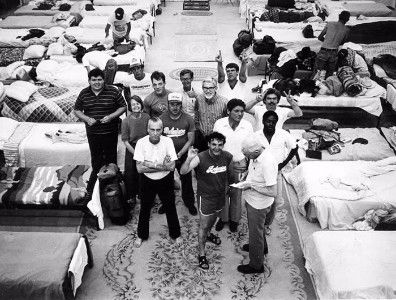 The Primavera Foundation began as a response to the growing numbers of homeless individuals on the streets of Tucson, Arizona. In 1983, Gordon Packard and Nancy Bissell organized a large group of volunteers to begin the St. Martin's Soup Kitchen. Their guiding principle was that every individual has intrinsic worth and deserves to be treated with respect and compassion. Shortly thereafter, the neighborhood where the Kitchen was located filed a lawsuit to shut down the Kitchen. The court challenge went all the way to the Arizona Supreme Court and St. Martin's was ultimately ordered to close. From that experience, Nancy and Gordon moved on to renovate Pueblo Court into supportive housing for the seriously mentally ill, and they raised money to build the Primavera Men's Shelter, which still provides shelter to up to 100 men each night, 365 days per year.
Advocacy and social change are also at the forefront of Primavera's work and mission. In 1988, Primavera worked with the Arizona Justice Institute to file a complaint with the Federal Home Loan Bank (FHLB) against Western Savings and MeraBank for alleged discriminatory lending practices. Both institutions agreed to provide $100 million for low-interest loans in designated low- and moderate-income neighborhoods in Tucson and Phoenix. Then, in 2008, Primavera worked with a group of organizations, including Arizonans for Responsible Lending and the Southwest Center for Economic Integrity, to defeat Proposition 200. Prop. 200 was a citizens' ballot initiative that would have made charging triple-digit interest rates on payday loans permanently legal in the state of Arizona. Even though the payday loan industry outspent opponents by a ratio of 64-1, voters defeated the initiative. In 2010, the ability to charge over 36% interest for payday loans was no longer permitted.
Primavera has expanded its services and advocacy work to include: drop-in centers to provide respite and assistance to homeless or impoverished community members; emergency shelter housing for families; workforce development programs that help people develop job skills, search for, and find/return to work; day labor opportunities for work through our own temp agency, Primavera Works, a social enterprise; supportive services for military veterans and their families; rental housing that provides stable, temporary and/or long-term, affordable solutions to the community's lack of affordable, safe housing; financial education programs, home ownership and mortgage foreclosure prevention workshops that help families work toward financial security; neighborhood revitalization programs that help neighborhoods become communities of choice; water harvesting services; and proactive community engagement that provides communities with sustainable solutions to issues.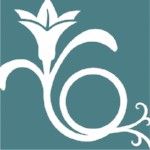 The Squash Blossom
One understanding of the word Primavera is spring. The squash blossom logo is a reflection of spring; of renewal, of rebirth, and of new beginnings. Our name and our logo reflect the purpose of all of our programs, including both direct services, and community building and organizing, to proclaim the humanity and worth of every individual. We believe that every person has the right to start again from a safe place and with adequate support. For those who find they are struggling with homelessness and poverty, Primavera's programs offer that place.