HOMEBUYER EDUCATION & HOMEOWNERSHIP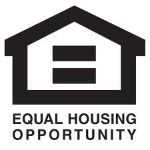 There are multiple options for people who are further along on their pathway out of poverty and seek long-term financial empowerment. Homebuyer education teaches low-to-moderate-income families more than how to purchase and maintain a house; it teaches them how to live their dream of having a home to finally call their own.
---
Free Homebuyer Education Classes
Primavera's Homeownership program will help you find lenders, secure safe loans, and avoid predatory lending. Some first-time homebuyers may qualify for down payment assistance. Down payment assistance depends on the availability of funds and your income level. Consult with one of our housing counselors to find out if you may qualify.
To get started, you must first attend an orientation session by calling (520) 882-5383 x162 or email education@primavera.org to register.
Orientations are offered on Mondays in English or Wednesdays in Spanish. Both orientations and classes are held at our Administrative Offices located at the Jim & Vicki Click Training Center in Tucson, Arizona: 151 W. 40th St.
AT YOUR ORIENTATION SESSION:
You will be asked to provide COPIES of the following documentation:
Intake form (download below)
Photo ID
Social Security card
One month-proof of all household income (ie: pay stubs, SSI, SSD and/or pension award letters, etc.)
One month-bank statement(s) (all checking, savings accounts, etc.)
$30.50 for a complete, individual credit report (or $61 per couple) check or money order. You do not have to pay this fee if you bring a copy of a complete credit report that has been obtained within the past three months.
---
Affordable Homeownership Opportunities
You will love living in a new home! These new, site-built homes are made possible by a generous grant from Project Reinvest, for the Primavera Foundation to build upon its successful, multisector neighborhood revitalization strategies in the City of South Tucson.
Call today to get started! (520)882-5383 x162
Live in "the Pueblo Within a City" along the new El Paso and Southwestern Greenway with convenient access to Downtown.
Down payment assistance available for qualified buyers.
Participate in our homebuyer education classes.
Register for homebuyer orientation offered on Mondays in English or on Wednesdays in Spanish.
---
Meet Ms. Duron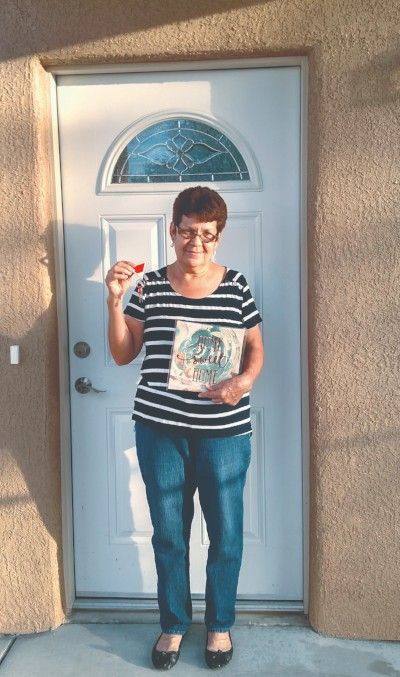 A dream come true!
She holds the keys to her new Primavera home made possible by a grant from Project Reinvest: Neighborhoods and homeownership's extra efforts to find additional combined resources of over $47,000.
This will keep her mortgage payment affordable both now and when she retires soon.
The grant supports the creation of four new, single-family homes for first-time homebuyers on formerly distressed lots.