PATHWAYS NEWSLETTER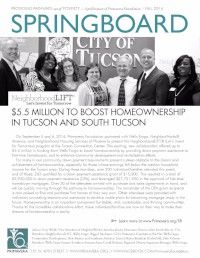 Primavera's official publication provides information about the most recent highlights of the organization including celebrations, progress, service, vision, Primavera Cooks!, and upcoming events.
Formerly named SPRINGBOARD, we present to you a fresh, new look and name of the newsletter for amazing Primavera supporters like you! You deserve to see how your loyalty and generosity makes a difference in so many ways.
It's because of your incredible support that we have been able to transform lives and make a positive impact in the Tucson community together, since 1983.
Take a walk through PATHWAYS, to see why we celebrate you as a dedicated friend of progress.
---
Archives