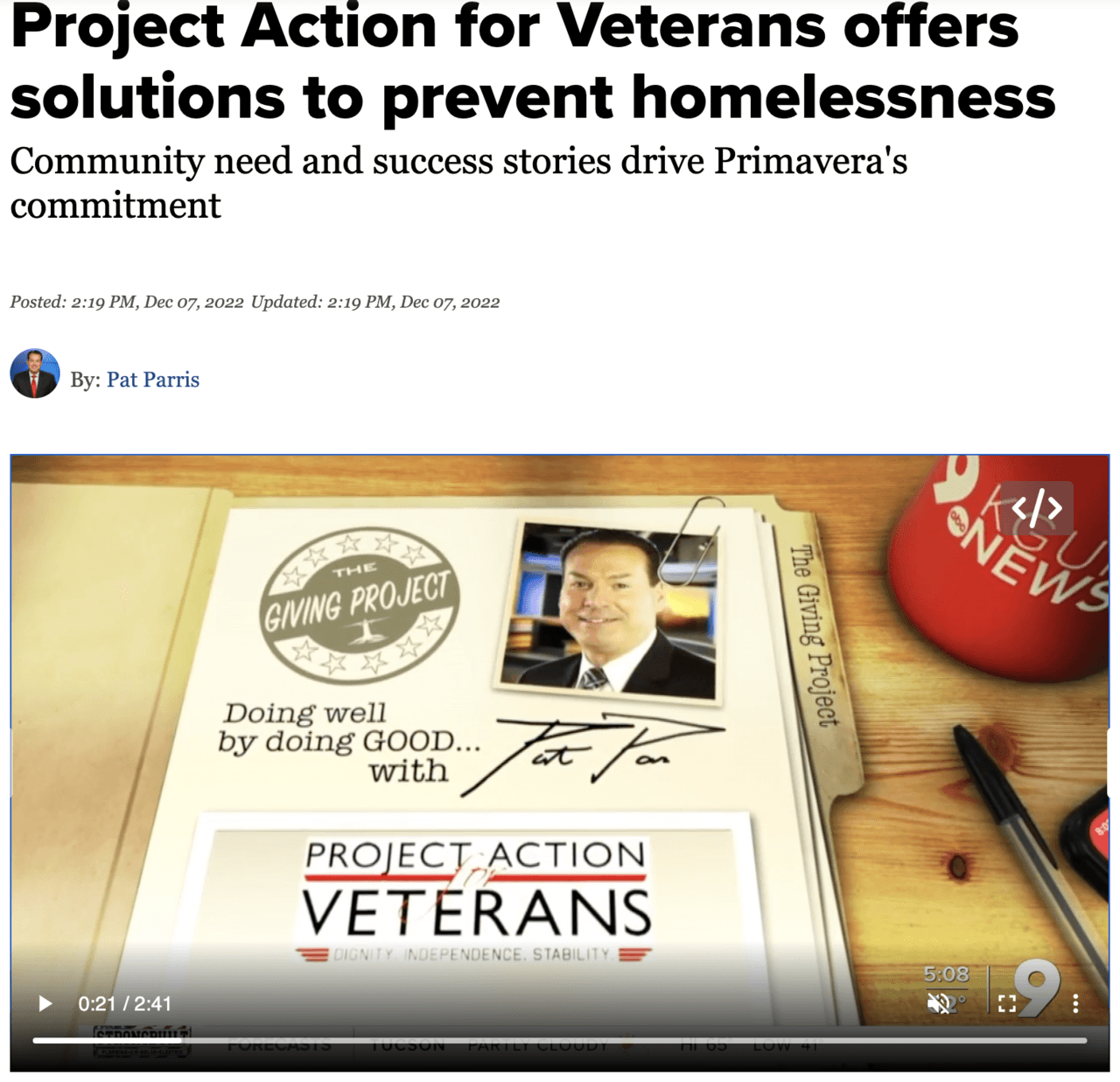 "The Giving Project - Doing Well by Doing Good" features one nonprofit organization every month that is making a positive impact in Southern Arizona. The series is a partnership between KGUN and the Community Foundation for Southern Arizona.
Project Action for Veterans is the feature of this month's "The Giving Project." In the piece, host Pat Harris shares how the program addresses the root causes of poverty and homelessness for veterans in Southern Arizona.
Army Veteran Gabriel Lopez told KGUN 9, "The situation was very unexpected, and they came in and they helped me through. They helped me get back on my feet."