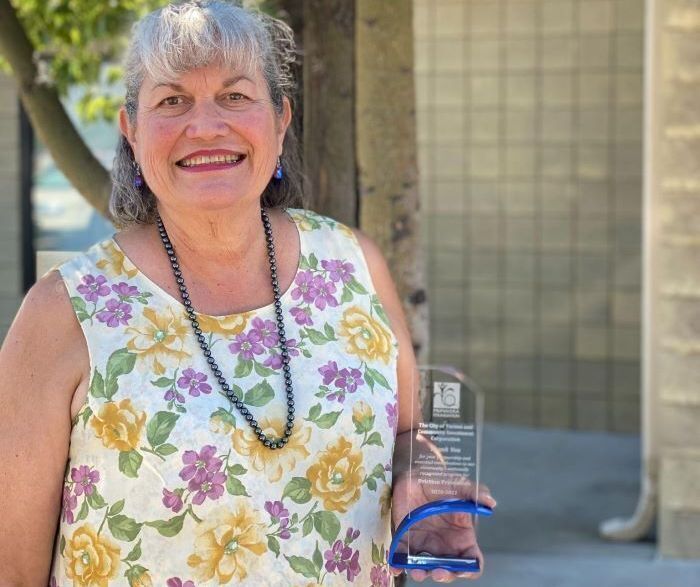 The Primavera Foundation was recognized for its partnership and contributions to the City of Tucson and the Community Investment Corporation (CIC) Eviction Prevention Program. Since 2020, the Primavera Foundation has been a community partner in one of the largest emergency aid efforts in the region. Between August 2020 and July 2022, the program delivered $64,000,000 in emergency eviction and utility assistance to 11,200 households impacted by COVID-19. More than 30,000 residents remained in housing due to emergency aid through the program. The CIC and its partners were recognized by the National Low Income Housing Coalition as a top-performing program in the nation.
The Primavera Foundation was one of twelve community partner organizations involved in the program. Lupita Rodriguez is the Program Manager of Special Projects and led the Primavera team in supporting the City of Tucson and the CIC Emergency Prevention Program for the Primavera Foundation. "The results of this program speak to the power of commitment and community partnership," Rodriguez said. "We are pleased to have been a part of this community coalition."
Image Left: Lupita Rodriguez, Program Manager of Special Projects, led support for the Emergency Prevention Program for Primavera.
---
Please Note: The Emergency Eviction Prevention Program is now managed directly through Pima County. Applicants seeking rental assistance can visit tucsonpimaep.com to apply.
Homeowners who have been impacted by COVID-19 may be eligible to receive assistance with delinquent mortgages, utilities, and other homeowner-related costs from the Homeowner Assistance Fund (HAF) through the U.S. Department of the Treasury. HUD-Certified Housing Counselors at Primavera are able to help homeowners with their applications. Please call (520) 882-5383 for more information.
Veterans may be eligible for additional services through the Primavera Foundation Project Action for Veterans. If you are a veteran in need of support, please call (520) 308-3093.