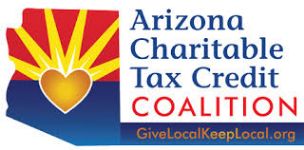 As a member of the Arizona Charitable Tax Credit Coalition, Primavera recently had a great opportunity to be interviewed by D-Wayne Chavez with Talk of Tucson!
In the interview, he spoke with our Chief Philanthropy Officer, JoAnn Salazar, about who we are as an organization, the unique programs we provide, and how Arizona Tax Credit donations help the people we serve. For example, an $800 tax credit donation covers nearly a one month's stay at our Men's Shelter. This includes all associated costs such as meals, medical care, and supportive services.
So, if you haven't already done so, there's still time to make an impact by making your tax credit donation by April 15, 2019!