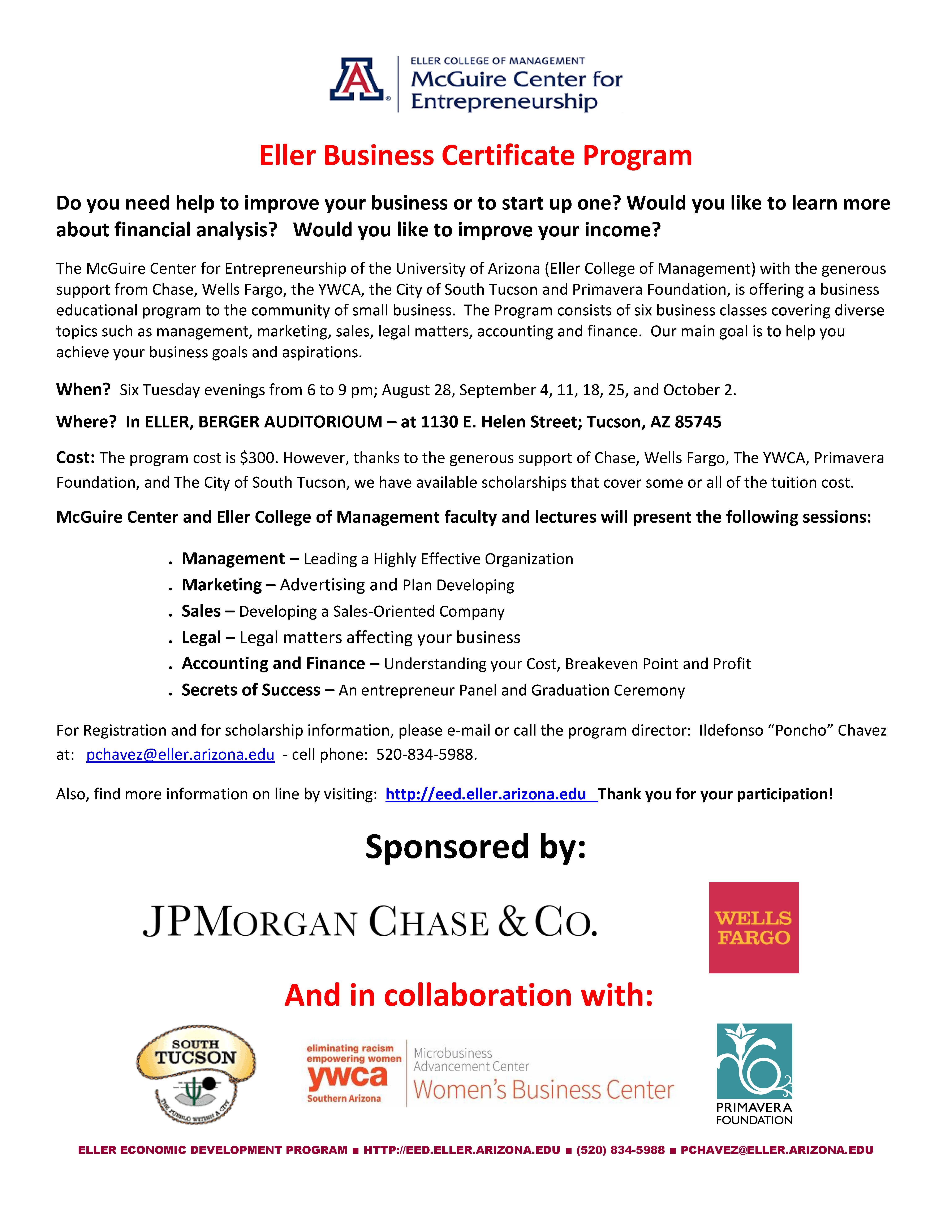 Our community partner over at the University of Arizona Eller College of Management's McGuire Center for Entrepreneurship is offering a scholarship-based educational program to the small business community (covers the $200 tuition).
The program consists of six business classes covering diverse topics such as management, marketing, sales, legal matters, accounting, and finance.
Special thanks to our additional community partners for supporting this program: JPMorgan Chase & Co., Wells Fargo, YWCA Southern Arizona, and the City of South Tucson.