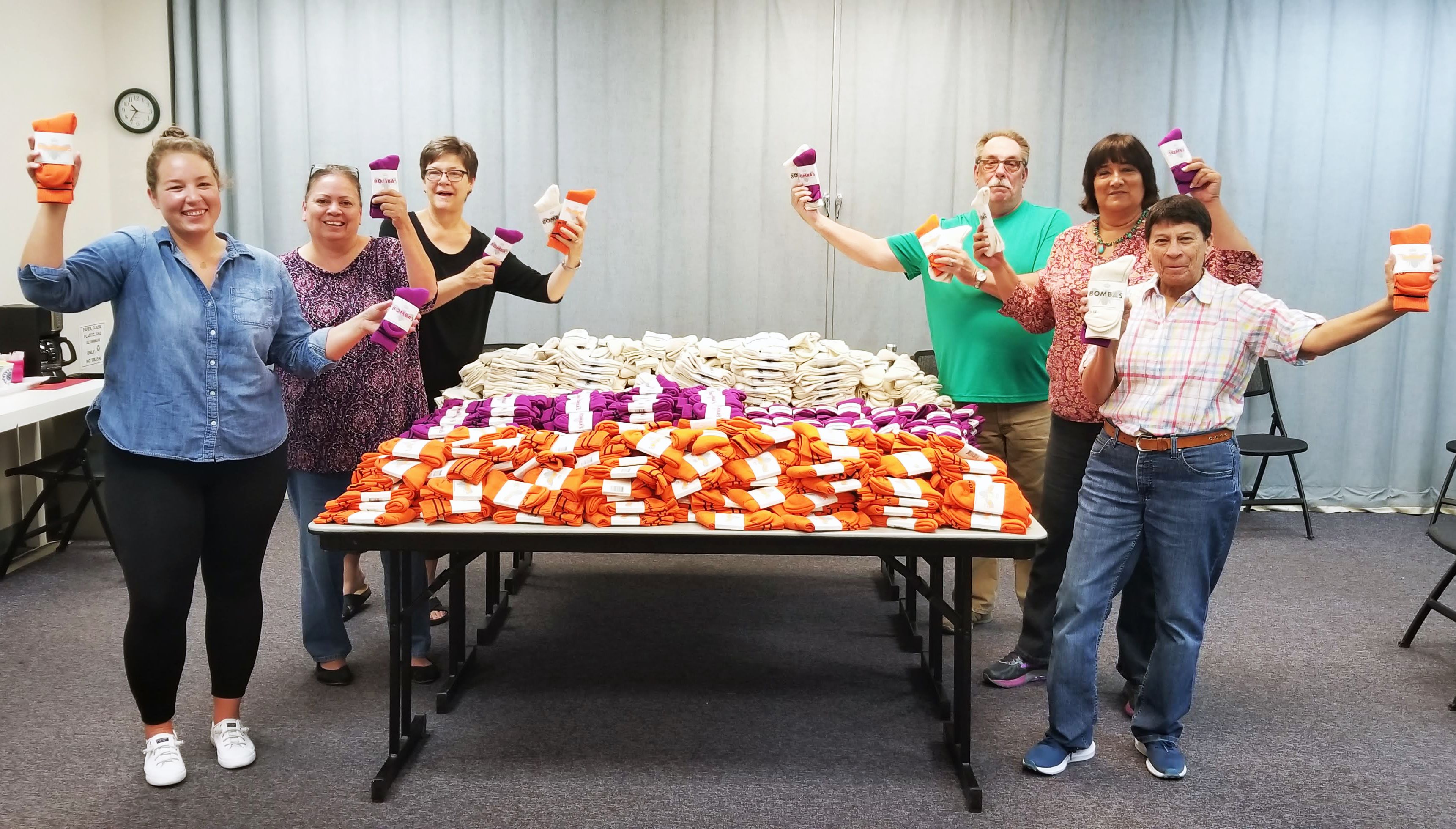 1,296 pairs of socks were donated to the Primavera Foundation by Bombas, the social impact company who makes "mind-blowing athletic-leisure socks with a mission to help those in need."
All of these socks will benefit participants of our programs: Homeless Prevention & Intervention Drop-In Center, Casa Paloma Women's Hospitality Center & Residence, Primavera Works, Primavera Men's Shelter, Project Action for Veterans, and Las Abuelitas After School Program.
What will these socks mean to our participants?
"Protection." –Anna Villalobos, Project Action for Veterans outreach specialist [right, front]
"Clean feet." –Emma Hockenberg, Homeless Intervention & Prevention Drop-In Center program manager [left, front]
"Dryness." –Mary Cuevas, Project Action for Veterans housing resource specialist [right, middle]
"Comfort." –Rick Sumner, Primavera Works staffing services manager [right, back]
"Health and hygiene." –Beth Carey, Primavera Foundation chief operations officer [left, back]
"A sense of new freshness." –Gerri Cavanaugh-Draper, Shelter Services program manager [left, middle]