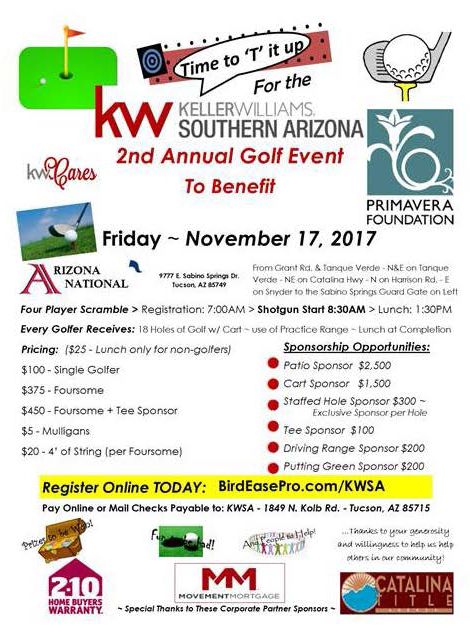 Do you golf? Or does anyone you know golf? Because it's almost tee time!
Primavera's very own is playing as a four-person scrambler in Keller Williams Southern Arizona's upcoming Second Annual Golf Tournament fundraiser that benefits Primavera (Cammie Dirrim, chief compliance & IT officer; Denise Taub, chief asset manager; Michael Ford, Primavera Works business development manager; and Eric Cross, leasing manager for Primavera's Catalina House).
Join us at the Arizona National Golf Club on November 17, 2017.