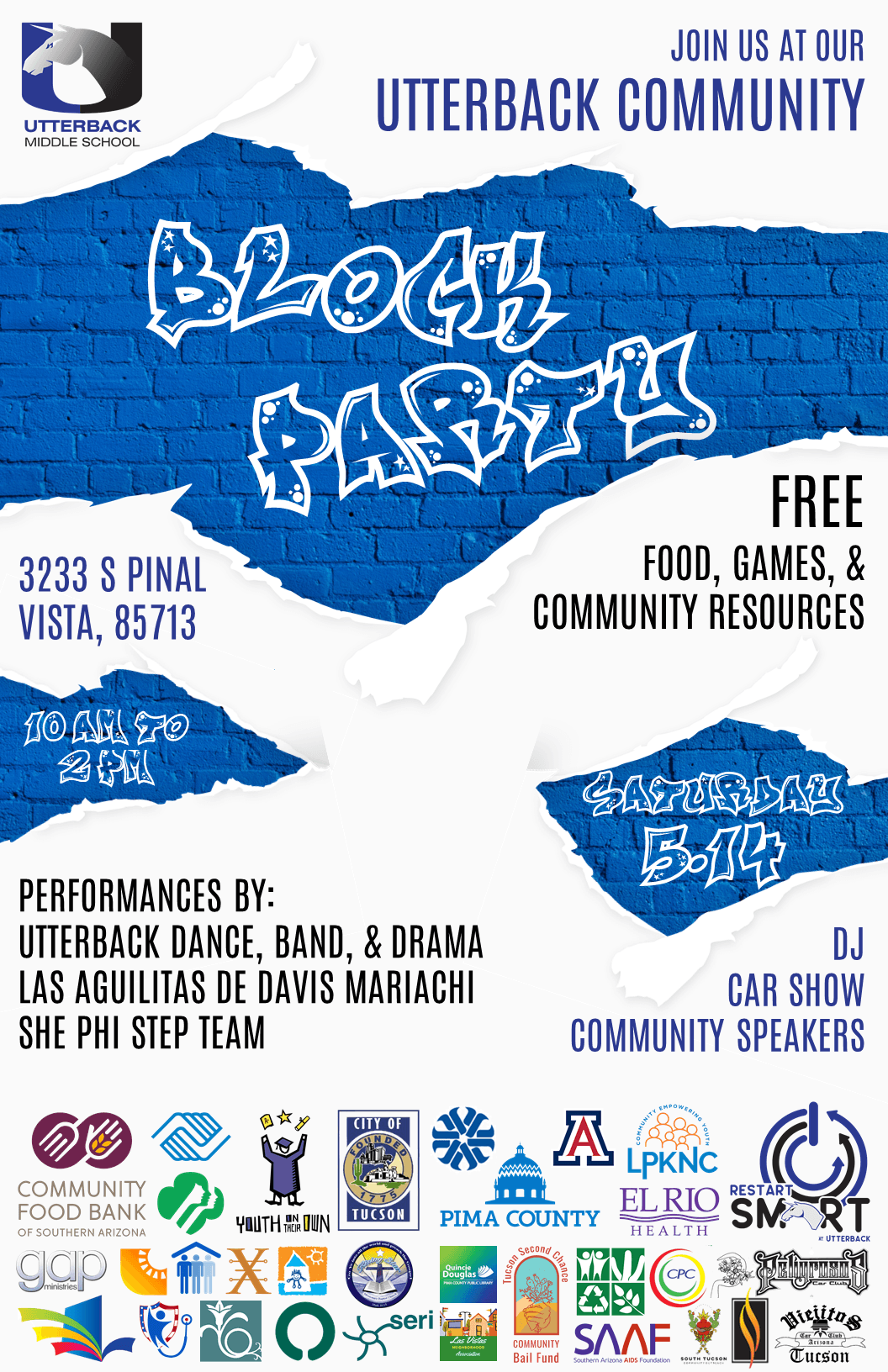 How long has it been since you've been to a "BLOCK PARTY"!!??
Come out and have tons of fun with us this Saturday, May 14th from 10am to 2pm at:
Utterback Middle School
3233 South Pinal Vista
Tucson Arizona 85713
• Family Fun and Games
• Music
• Student Performances
• Community Resources
• Bingo with Prizes
• Raffles
• Free Food! Yes you read right FREE FOOD!
It's going to be HOT, don't forget to bring your hat and your sun screen!