Civil Rights Restoration Workshop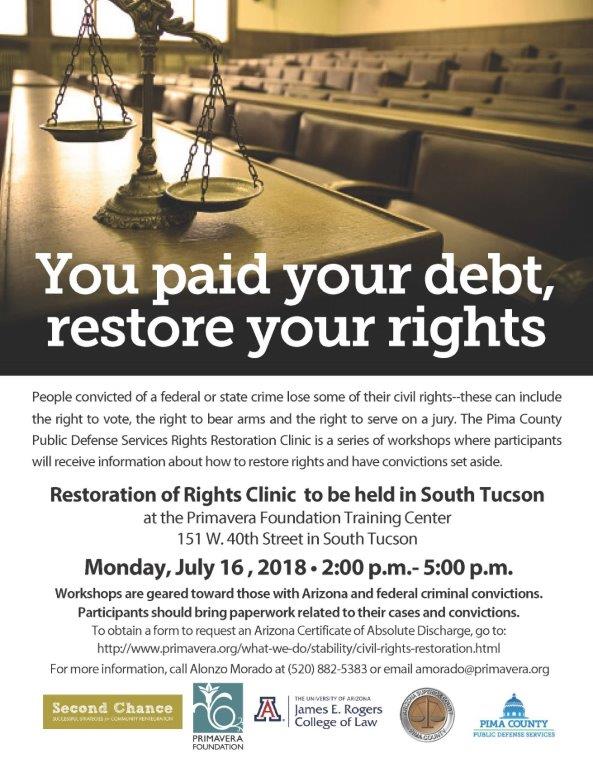 FREE & OPEN TO THE PUBLIC - This workshop can help individuals with Arizona and Federal convictions to restore their Civil Rights and set aside their convictions, intended for those who have already completed their sentences.
To prepare, please bring all paperwork about your conviction. Learn more and obtain an Arizona Certificate of Absolute Discharge Request Form (download the form below).
The event is hosted by: The Pima County Clerk of the Superior Court, the Civil Rights Restoration Clinic of the James E. Rogers College of Law, University of Arizona, the Office of the Pima County Public Defender, Second Chance, and the Primavera Foundation.