TAKE A TOUR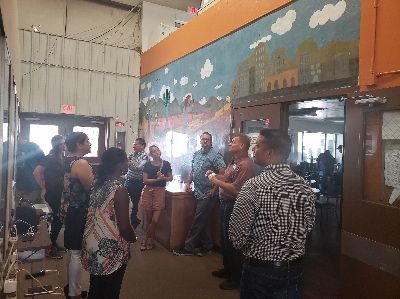 The Primavera Foundation is more than pleased to take you on a tour of our properties and talk about our programs and opportunities for involvement with our organization.
Learn about:
poverty & homelessness / emergency services
affordable rental housing
workforce development
civil rights restoration
financial education & empowerment
homebuyer education & homeownership
neighborhood revitalization
community engagement
and more
There are two Primavera tours, available on an as-scheduled basis. Typically, they are offered on the first Tuesday of every month, alternating between two areas:
Downtown Tucson Tour

(10:00a-12:00p)
• Homeless Intervention & Prevention Drop-In Center / Five Points / Alamo
• Women in Transition
• Casa Paloma Women's Hospitality Center & Residence
• Catalina House

South Tucson Tour

(9:00-11:00a)
• Training Center/Administrative Offices / Primavera Works
• Project Action for Veterans
• Men's Shelter
• (Formerly Greyhound) Rental Housing
• Las Abuelitas Family Housing & Community Center
• Primavera's New Homes
• La Capilla Community Garden / Pride in Place Park
Would you like to take a tour? Email our Volunteer & Outreach Coordinator or call (520) 308-3110.