PLEASE SUPPORT PRIMAVERA COOKS! BY ATTENDING THIS EVENT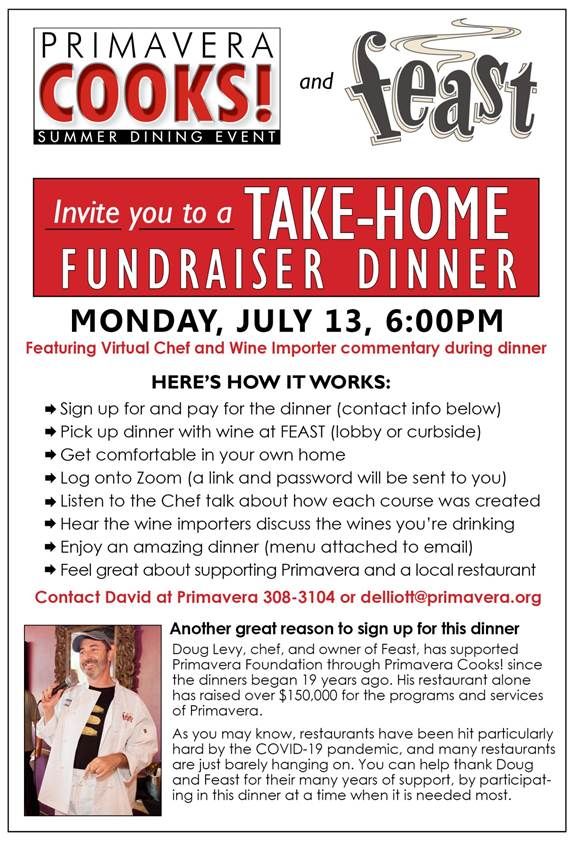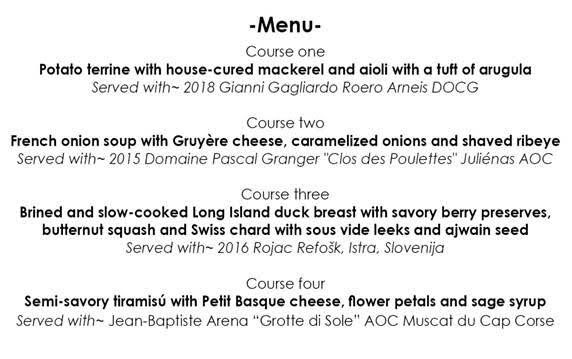 Stay tuned for updates on all other Primavera Cooks! events...
---
The Primavera Cooks! Summer Dining Event is quite possibly the most fun you will ever have at a nonprofit fundraising dinner! Each year we fill select local Tucson restaurants like Reforma, Contigo, Tavolino, and more with a lively group of socially conscious diners who want to support the programs and services of Primavera and have a great night out. Join us for one of these four or five course, wine-paired, gourmet dinners created by some of Tucson's top chefs and find out why diners return year after year.
To participate in any aspect of Primavera Cooks!, contact our Philanthropy Events Coordinator at (520) 308-3104.
All dinner reservations are made through Primavera at (520) 308-3104, NOT the restaurants. Unless otherwise noted, all dinners begin with a reception and check-in at 6:00p with dinner seated at 6:30p.
---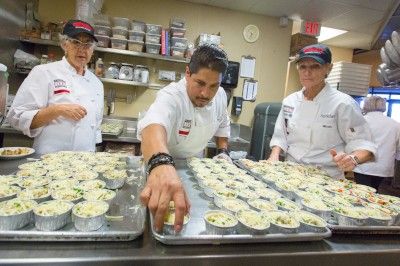 Become an Apprentice Chef
Work alongside some of Tucson's finest chefs to create wine-paired dinners in professional restaurant kitchens. Apprentice chefs meet in advance with the restaurant chef to create, plan, and prep the menu for their dinner. On the day of the dinner, they work with the restaurant staff to prepare, plate, and send out all courses to a dining room full of friends and guests. This is a very hands-on, real-world restaurant experience. Apprentice chefs also receive a chef's coat embroidered with both the Primavera Cooks! and host restaurant's logos. Apprentice positions go quickly and are available through Primavera only. Each apprentice chef is responsible for inviting five guests to the dinner to share in this culinary adventure.

Apprentice Chef Gift Certificates make a fantastic gift for any gastronomically-inclined family member or friend. Contact us to purchase one for a birthday, holiday gift, or any special occasion.
---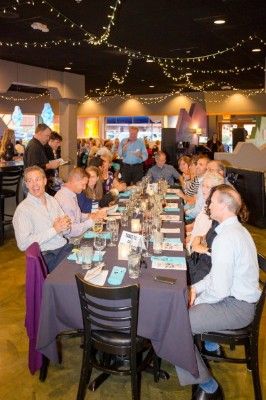 Attend a Dinner
Enjoy an amazing, multi-course, wine-paired, gourmet dinner in Tucson's finest restaurants. All reservations are made with Primavera directly and not with the host restaurants.
The dinners are $135 per person, which includes tax and gratuity. In addition, $75 of this donation is tax-deductible. Payment is made in advance of the dinner to the "Primavera Foundation."
Check out these truly inspired menus from previous years:

Dinner Guest Gift Certificates make a fantastic gift for any gastronomically-inclined family member or friend. Contact us to purchase one for a birthday, holiday gift, or any special occasion.
---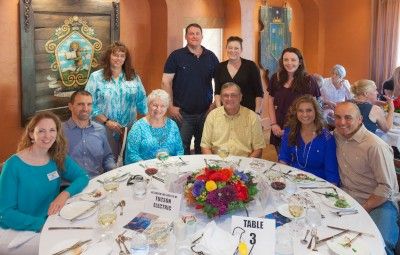 Be a Sponsor
Sponsorships play an important part of Primavera Cooks! Sponsor underwriting dollars allow the money raised from each dinner to go directly toward Primavera's programs and services for those actively pursuing pathways out of poverty in our community while providing important recognition in the community for the sponsor's business. Plus, there are lots of perks, depending on the level of underwriting.
---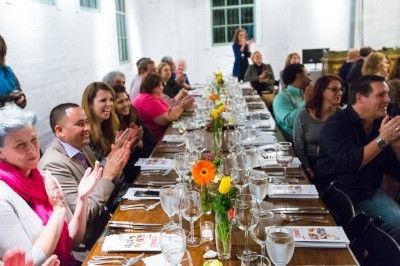 Book a Corporate Buyout Dinner
These dinners work from a slightly different model by creating a team-building experience for top leadership, acknowledgment and appreciation of other staff members or business partners, and/or the involvement of civic leaders. Cox Communications, Raytheon, and Arizona Complete Health have all used this dynamic format, some for several years running, to build staff cohesion and a sense of community engagement. These dinners are specifically crafted to complement each organization's personality and particular needs.
---
Special Thanks to Our 2019 Official Print Sponsor
Special Thanks to Our 2019 Sponsors
View a complete list of all our Primavera Cooks! Partners based on fiscal years.