FINANCIALS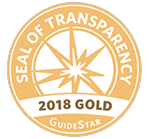 As a 501(c)(3) nonprofit organization, Primavera has a diversified funding base that helps the organization remain a financially healthy and sustainable organization. We employ a variety of fundraising strategies throughout the year to generate revenue. These include government contracts, corporate and foundation grants, individual donations, events, and planned giving. Learn more about us by viewing our annual Impact Reports.
---
Annual Impact Reports
2017-2018 - "Connecting People, Place, Home, & Community" (Coming Soon in October 2018)
---
Audited Financials
---
Form 990's
Form 990's coincide with the earliest year of the fiscal year on the audited financials. For example, the 2015 Form 990 correlates to the 2015-2016 Audited Financials.
2017 (Coming Soon in November 2018)
---
501(c)(3) Determination
---
W-9