SHELTERS
Survival – For many men, women, and families who are homeless, the first step to getting off the streets is connecting to one of Primavera's emergency services programs where they will find immediate relief and shelter as they recover from economic crisis. These programs often serve as the first stepping-stone out of poverty, assisting people to acquire the information and skills needed to live independently and offset future crises.
Primavera provides a variety of options from 5-day emergency shelter stays to 30-day motel stays to long-term affordable housing. If you are looking for more long-term housing, learn more about our Rental Housing program.
---
Meet Robert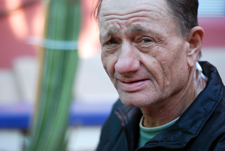 "I've been a general contractor all my life, building since I was twelve. I grew up in Denver, and a neighbor would get us kids in the morning and pay us $1.50 an hour to nail floors all day. This continued through high school. I got into building and never left. In those days, a trade was good. I was making so much money I left school. 
I came here to Tucson to work and get away from Denver. At the time I was drinking heavily. I would go in and out of the Primavera Men's Shelter and Primavera Works program. Every time I was in, I found a good job, but I didn't stop drinking."
---
Stay at the Men's Shelter
At the Men's Shelter you may receive these services:
dinner, breakfast, showers, hygiene supplies, clothes, and laundry
a seven-night stay for everyone with extensions up to 90 days for those who qualify
case management support for those who are working or looking for work
case management support for those qualifying for medical, outpatient substance abuse treatment, or mental health concerns
referrals to Primavera employment programs
The Men's Shelter is located at:
200 E. Benson Highway
Tucson, AZ 85713
MAP
Call (520) 623-4300 at 9:00 am to reserve a bed for that evening.
Eligibility
You are eligible to stay at the Men's Shelter if you meet the following criteria:
are an unaccompanied male 18 years or older
stay clean and sober while on premises
do not have a level 2 or 3 sex offense conviction
are willing to participate in case management
---
Meet the Furst Family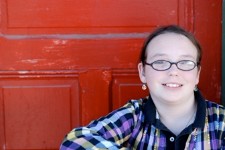 Every few weeks the Furst family, Sandra, Lonny, and Lindsey, will go for an afternoon of family karaoke River's Edge to sing their favorite songs; they'll give you a preview of their music performance if asked, bursting into a melodic rendition of Dust in the Wind between more serious conversations about how they feel about living in a family homeless shelter. They are a family with a joie de vivre that seems impervious to circumstance.
In 2010, Sandra ended up in the hospital because of congestive heart failure. Lonny left his job to take over all the family duties. Rent and bills began to back-up and soon enough they were left with only a car to their name.
---
Stay at the Greyhound Family Shelter
The Greyhound Family Shelter is one of the only family shelters in Southern Arizona that keeps families together. It's a safe place where families can stay as they work to get into permanent or affordable housing. Households can stay in shelter up to 90 days.
The shelter's location is undisclosed.
(520) 867-6396
Eligibility
You are eligible for a stay at the Greyhound Family Shelter if you:
have physical and legal custody of the children who would be with you at the shelter
have the ability to obtain work or mainstream benefits (SSDI/SSI)
are homeless, having no other place to stay (currently living in a car, on the streets, in a motel, etc.)
have ID for each member of your family (picture ID for the adults in the family and birth certificates for all children)
Call (520) 882-5383 to schedule an appointment for intake or do a walk-in at the Homeless Intervention & Prevention Drop-In Center on Monday, Wednesday, Thursday, and Friday from 9:00 a.m. to12:30 p.m.
On your first visit with a resource specialist you will be asked to provide us with some documentation on your intake visit:
photo ID for all adults
Social Security cards for all adults and children
birth certificates for all adults and children
income for all members of the household for the last 30 days (employment, Social Security, unemployment)