STAFFING SERVICE
BUSINESS LICENSE #3055742
Primavera Works is a workforce development social enterprise staffing agency for men and women with barriers to employment (e.g., homelessness, former incarceration, physically challenging conditions, substance abuse, behavioral health challenges, limited education, and returning veterans) by offering ethical, temporary labor services. The program is a continuum of services, including job readiness and job skill development, job coaching, employment retention, financial empowerment, and opportunities to obtain temp-to-hire positions through partnerships with local employers. Workers are placed on an assignment such as supervised crews for residential and business jobs for various industries. The program also provides above-minimum wages, lunches, transportation, and worker supplies for participants.
We provide:
above-minimum wages
lunches
transportation
worker supplies
job readiness and job skill development
job coaching
employment retention
financial empowerment
opportunities to obtain temp-to-hire positions through partnerships with local employers
support services
Job assignments may include:
general labor
moving
landscaping / water harvesting / buffelgrass removal
construction cleanup
light manufacturing / assembly
data entry / administrative
retail / restaurant
janitorial / housekeeping
---
Participate in Primavera Works
We welcome people with barriers to employment. Please contact us at (520) 882-9668 or works@primavera.org to register for orientation.
Visit Drop-In Centers for information on immediate needs and individual service planning.
Visit Shelters for immediate assistance with emergency housing.
Visit Rental Housing to learn about long-term housing options.
For more community resources, visit the Tucson Pima Collaboration to End Homelessness.
---
Hire Primavera Works
Primavera Works is the best kind of temporary labor service for your residential or business needs. Our workers vitally need work, need to earn money, and you get the workers you need, when and where you need them. Our social enterprise is a nonprofit staffing agency that offers the unemployed and under-employed a chance to get on their feet, and you get a chance to support the community while getting the job done.
Learn More About Why You Should Hire Primavera Works
---
Meet Jonathan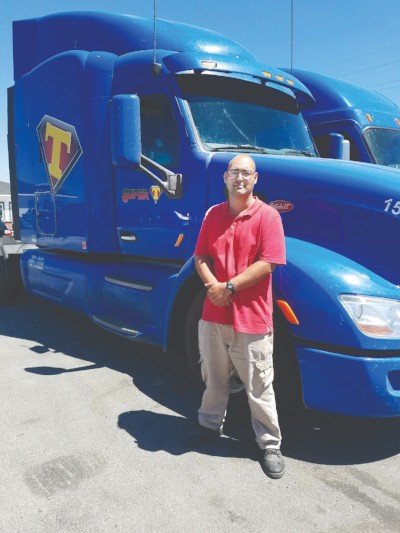 A 10-year prison sentence for a serious crime at the age of 14 changed his life forever.
In 2012, at the age of 25, he entered the "outside world" with no job and no home.
Now, thanks to the support of Primavera Works, he's a truck driver in the northern states. He's saving money to pay court fees so he can get his civil rights restored and buy a home.
To those with extreme difficulties he says, "Take helpful opportunities seriously and don't lose hope."
---
PRIMAVERA WORKS, established in 1996, is a social enterprise of the Primavera Foundation.