PRIMAVERA WORKS SOCIAL ENTERPRISE
Stability – Primavera helps men, women, and families who are homeless transition to a stable lifestyle by providing safe, affordable housing and steady employment.
Primavera Works is a social enterprise of the Primavera Foundation that provides ethical day-labor opportunities. We provide an above-minimum wage, temporary employment options and temp-to-hire opportunities for people who are homeless and unemployed or under-employed.
Many of the jobs are considered manual labor, which means that you may have the opportunity to work in the following fields:
general labor
janitorial / housekeeping
light manufacturing
assembly
construction
data entry / reception
restaurants
landscaping / buffelgrass removal
We provide a variety of support, including:
referrals to housing;
assistance with job searching;
referrals to needed services such as food, clothing, substance abuse and mental health counseling; and
bus passes.
---
Meet Dennis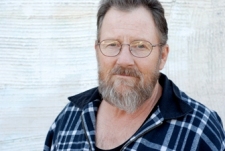 Dennis likes to keep things simple. He has a job he likes, a nice apartment, good friends and he's the happiest he's ever been in his life, but things haven't always been so simple for Dennis Rimmer. In 2000, after an injury that ended his truck-driving career, he came to Arizona. Things spun out of control and soon a drug addiction landed him in prison for almost five years.
---
Participate in Primavera Works
Eligibility
Currently, the Primavera Works program is available to individuals enrolled in a Primavera housing program or shelter.
Demand for our services occasionally exceeds our capacity to provide the requested assistance to everyone who would be eligible. Please contact us at (520) 882-9668 or works@primavera.org to find out if we are accepting new applicants.
---
Prisoner Re-Entry Partnership (PREP)
Although the six-year Prisoner Re-Entry Partnership (PREP) program through a Department of Labor grant has ended, Primavera continues to provide related services to men and women recently released from prison.
Visit Drop-In Centers for information on immediate needs and individual service planning.
Visit Shelters for immediate assistance with emergency housing.
Visit Rental Housing to learn about long-term housing options.
For more community resources, visit the Tucson Pima Collaboration to End Homelessness.
About PREP: A Model Program for Successful Prisoner Re-Entry
In 2005, the Department of Labor (DOL) awarded 30 Prisoner Re-Entry Initiative demonstration grants across the United States in an effort to discover efficient and effective ways to re-integrate former prisoners into the community, thereby reducing high levels of recidivism. Primavera, as lead agency, was awarded the DOL grant for the Prisoner Re-entry Partnership (PREP) which included the following community service providers: Old Pueblo Community Services, DK Advocates, PHASE, YWCA, and Pima County One Stop. Over six years Primavera's PREP program, staffed by a six-person team with collaborative partners at OPCS and YWCA, served 850 participants. Participants received transportation services, clothing for interviews and work, tools for work, training services, including scholarship support, re-integration counseling, and employment support.
PREP team developed a model program that became one of the top performing programs across the country. In its 5th year, as reported in December 2010, PREP numbers were impressive:
70% entered employment after the first quarter
73% remained employed after one year
13% recidivism rate, compared to the national average of 44%.
The average cost per person for PREP participants was $2,600, compared with the cost of incarceration which was between $25,000-$40,000 per person each year.
Primavera is proud to have been part of such a successful effort to support former prisoners re-integrating into the community. Primavera continues to look for other funding opportunities for prisoner re-entry workforce development. Please return at a future date for announcements about new programs.
---
Hire Primavera Works
Primavera Works is the best kind of day labor for your residential or business needs. Our workers vitally need work, need to earn money, and you get the workers you need, when and where you need them. Our social enterprise is a nonprofit staffing agency that offers the unemployed and under-employed a chance to get on their feet, and you get a chance to support the community while getting the job done.